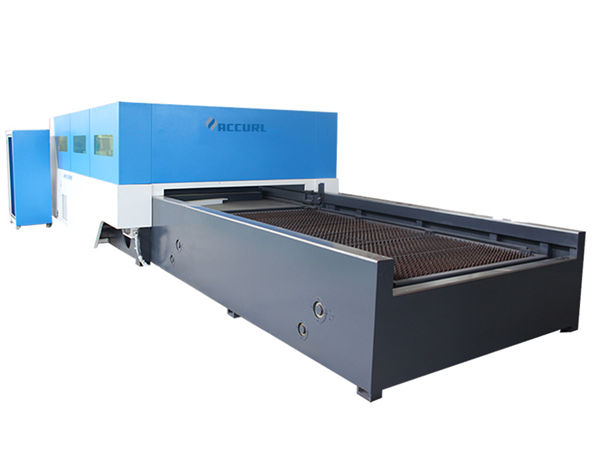 Product Product
---
Pembayaran & Kirim Katentuan:
Ukuran Dhuwit Minimal: 1
Rega: Rundingan
Detail kemasan: paket kayu
Wektu Pangiriman: 15 dina kerja
Katentuan Pambayaran: T / T
Kemampuan Penyetor: 1000 Unit saben Sasi
Katrangan Product Detailed
---
| | | | |
| --- | --- | --- | --- |
| Jeneng Produk: | Plato lan Tabung Serat Mesin Motong laser | Jenis Laser: | Serat Laser |
| Daya Laser: | 500w / 800w / 1000w | Ukuran Pakaryan: | 3000 * 1500mm |
| Waranti: | 12 Wulan | Sawise-Layanan Layanan: | Engineer Service Overseas |
| Bobot: | 3000 Kgs | Paket: | Kasus Kayu |
Siji Mesin, Gunakake Dual, bisa nglereni tabung logam lan piring logam sepisan
In order to meet the increasingly complex needs of consumers, Rise Laser is targeted at market demand, independently developed RL3015 sheet and pipe integrated laser fiber cutting machine, one machine dual purpose, this machine solves double cutting needs by one time.
Production Description
---
. 300w, 500w, 800w, 1000w, 1500w 3000w Maxphotonics fiber optic laser optional.
. Fiber Cutting aluminum, carbon steel, iron, stainless steel, silver, hardware, sheet metal processing, metal tube pipe materials ,etc..
. China Top manufactuers, Jinan G.Weike, best price and quality, with CE & FDA & ISO certificates.
. Fiber Cutting thickness 1mm, 1.5mm, 2mm, 3mm, 5mm, 6mm, up to 20mm.
. RL3015 Tube pipe fiber laser cutting machine, 1500*3000mm.
. Price for 1000W Stainless steel silver metal tube pipe CNC fiber laser cutting machine.
Stable Z axis automatic tracking function
---
The most advanced capacitor non-contact automatic tracking system, it can automatically adjust the best focal length to ensure the best cutting effect of the whole board to avoid the material is not smooth, the focal length of the material caused by the problem of scrapped.
Because the cutting head is equipped with non-contact sensing device, under the control of the system, can achieve a stable Z-axis floating function, directly eliminate the uneven sheet on the cutting quality, CNC laser cutting machine has a high cutting yield.
Awak mesin
---
Using gantry type mechanic structure , high precision ,good quality, stable performance.
Machine bed:The use of high-quality steel and pipe welded from the frame structure, the machine is annealed, the second aging treatment, large-scale milling machine precision processing, these design and processing means to ensure that the machine has excellent shock resistance, high rigidity and stability.
Waste recycling equipment:Equipped with trolley, clean up the blanking without lifting the table.
Transmission system
---
The use of bilateral rack gear transmission and imported linear guide, and the use of dual-drive servo motor drive system, effectively ensuring the laser cutting speed and accuracy.
Sistem kontrol
---
The use of professional PC industrial computer operation, graphical interface, easy to operate, professional cutting control software can freely design a variety of graphics and text, real-time processing, support CAD, CorelDraw and other professional mapping software.
High-quality industrial computer control operation
High efficient, easy to operate CNC cutting system
Z axis automatic tracking function
CNC cutting control system
CNC cutting control system is the use of high-performance control card, based on Windows XP Professional development, fully docking with CNC control system, therefore, the real-time control and software upgrates between machine and laser source more convenient and fast.
Parameter Teknis
---
Sumber laser: Sumber laser serat seratphphononics
Daya laser serat: 500W, 800W, 1000W, 1500W, 2000W, 3000W (Opsional)
Ukuran kerja: 3000 * 1500mm
X lan Y posisi akurasi: + -0.05mm
Modul transmisi: ngimpor gearan tliti Jerman Atlanta kanthi dhuwur lan rak kanthi mesin pemotong laser serat laser rak
| | |
| --- | --- |
| Kekuwatan laser | 500w 750w 1000w 1500w 3000w fiber optional |
| Wilayah nglereni | 1500mm * 3000mm |
| Ukuran mesin kabeh | 1360 * 780 * 1100mm |
| Kacepetan ngukir | 0 - 60,000mm / min |
| Ngreset akurasi posisi | ± 0,05mm |
| Tegangan voltase | AC 110 - 220V ± 10%, 50 - 60Hz |
| Daya reged | <1,000W |
| Suhu operasi | 0 - 45 ° C |
| Kelembapan operasi | 5- 95% |
| Karakter sing paling sithik | Inggris 1 x 1mm |
| Format grafis didhukung | BMP, PLT, DST, DXF, lan AI |
| Sistem nyopir | 500w 800w 1000w 1500w 3000w fiber optional |
| Mode sing adhem | sistem pendhemahan banyu lan sistem perlindungan |
| Peralatan tambahan | Penggemar ekzos, pipa hawa-udara |
| Ngontrol piranti lunak | Sistem kontrol cypcut |
| Piranti lunak sing kompatibel | Photoshop CorelDraw AutoCAD |
| Bobot resik | 3000kg (gumantung model) |
1.Germany Precitec / Swiss Raytool laser head, automatic focus height follower optional.
2.Maxphotonics fiber laser generator, 500W, 800W, 1KW, 2KW, 3KW, 4KW, 6KW, 8KW Optional
3.Japan Yaskawa servo motor system.
4.Taiwan HIWIN linear guide rail.
5.Cypcut controlling system.
6.BEST Germany Atlanta double driver rack gear.
7.Rumpakan Neugart rediger. nggunakake ing ngisor iki:
3. Pabrikan Top China, Jinan G.Weike, rega lan kualitas paling apik, kanthi sertifikat CE & FDA & ISO
4. Serat Nglereni kekandelan 1mm, 1.5mm, 2mm, 3mm, 5mm, 6mm, nganti 20mm
5. mesin nglereni pipa serat laser RL3015, 1500 * 3000mm
6. Rega kanggo pipa tabung logam perak tahan karat 1000W mesin pemotong laser serat CNC.
Aplikasi
---
1. Clean cut edges without burr for more efficient material utilization and reduced secondary operations.
2. Nglereni macem-macem kekandelan materi lan kombinasi ing siji operasi
3. No material deformation due to contactless material processing.
4. Kontrol sing bisa dikendhalekake, bisa diulang maneh lan akurat.Etc.
Wiwit desain lan sheet integral pipa, adaptasi industri RL3015 wis apik banget, kalebu bahan petrol lan pipa, peralatan fitness lan bahan pipa liyane utamane proses pangolahan mekanik, Pabrik otomotif, Kabinet mesin lan bahan papan liyane amarga proses mekanik lsp.